New and Used Autos
Get pre-approved and start shopping for your new or used vehicle.
Apply online and receive an instant decision today.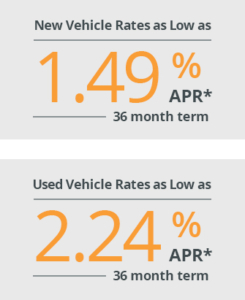 Low Rates – Affordable Payments – Fast Approvals.
Put yourself in the driver's seat by getting pre-approved before you even start shopping for your new or used auto. When you arrive at the dealership, you'll be ready to buy – saving you time and money.
Picatinny will help you get the best financing available and the lowest monthly payment possible. An auto loan with Picatinny means excellent rates on new and used cars, fast and easy approvals and amazing service and savings!
Still looking for a vehicle? Start shopping with our auto buying program today!
Ready to Get Started?
You pick out the car of your dreams –
we'll take care of the rest.