Youth Accounts
Good habits begin at a young age. When you open a Youth Account, we'll match up to $50*. From your child saving their first pennies and growing to saving dollars, Picatinny will be there for you and your family.
Open an account online today with the code YOUTH18 or visit us at any of our branch locations to get started today!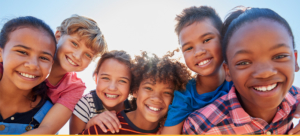 When you come in to open an account, we'll need a few things:
Parent's driver's license

A second form of ID

The child's social security card
If you live, work, worship or attend school in Morris County, you are eligible to open an account.
Open a Youth Account Today!
Get your young saver started on the road to good financial habits.
Open an Account