Save Big When Shopping with PFCU & Visa
Join our Premium Rewards Program
Premium Rewards Credit Card Benefits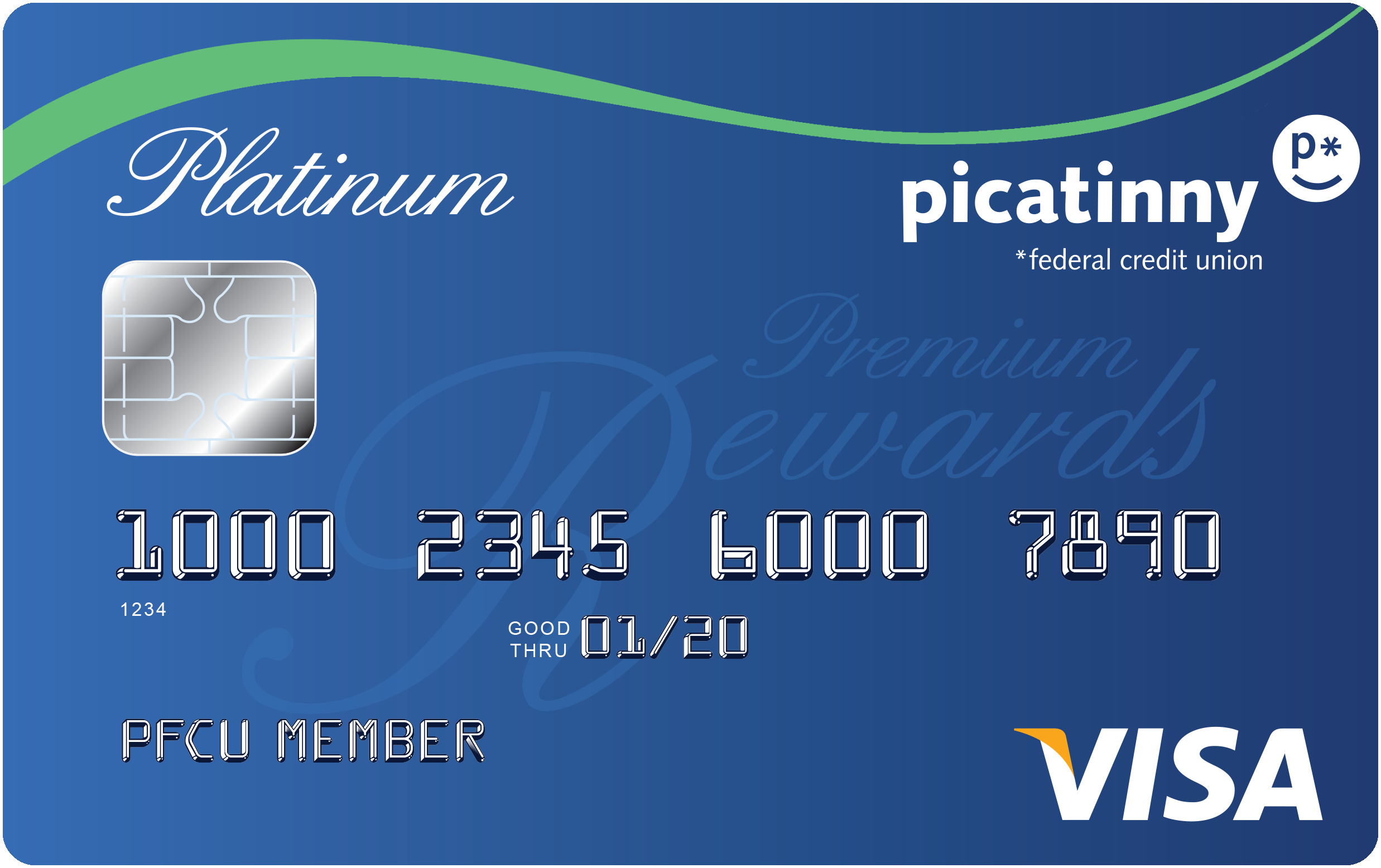 New Cardholders: Earn 20,000 points when you spend $1,000*! 
Earn Double Points on every purchase every day!
NO balance transfer charge
0% APR* on purchases and balance transfers for the first 12 months
Points don't expire
NO annual fee
Auto-enrollment in uChoose® Rewards – trade in points for the latest tech, airline tickets, events, and more!
Fraud monitoring program and 0% liability for fraudulent transactions
New cardholders are eligible to earn 20,000 points when you spend $1,000*! 
Other Premium Rewards Card Benefits
24/7 Cardholder Service Call 1-866-795-1412 (toll free U.S.) or 1-605-782-3554 (international) for balance inquiries, payment information, transaction history, statement requests or to dispute a charge.
Online Access You can conveniently review your Visa transactions, payments and statements in your online banking account.
Verified By Visa You are automatically enrolled in Verify by Visa. This is a free service that will provide an extra layer of protection when you use your credit card for online purchases at participating merchants.
Zero Liability Visa's Zero Liability Policy guarantees that you will not be held responsible for fraudulent charges made with your card or card information.
Auto Rental Collision Waiver Program Protect yourself against collision or theft with Visa's Auto Rental Program.
Federally insured by NCUA.*APR=Annual Percentage Rate. 0% APR is on new purchases and balance transfers for 12 billing cycles for new cardholders. After that, the APR for the Premium Rewards Card will be 11.74% – 18.00%. The variable rate will be based on PFCU's underwriting guidelines and your creditworthiness. The APR will vary with the market and is based on the Prime Rate. uChoose® Rewards Points will be earned starting with the first purchase you make with the Premium Rewards card. Rewards points will only be earned on purchases and not balance transfers or cash advances. *Double Points will be applied to gas, grocery, restaurants and hotel stay purchases. This offer does not include cash advances, balance transfers or ATM withdrawals. 20,000 uChoose Rewards points will only be applied to Premium Rewards cardholders after spending $1,000 in the first 60 days of card opening. All offers and terms are subject to change at any time. New members must open a savings account with a minimum deposit of $5 to begin their credit union membership.
Become a Member Today
We are a not-for-profit, full-service financial institution open to anyone who lives, works, worships or goes to school in Morris County. We are proud to offer all the benefits, products, technology, security and convenience of a big bank -- without the big bank headaches, bureaucracy or hidden fees. Join us today!